BENEFITS OF GCFX & XERO CONNECTION
Streamline Your International Payment Workflow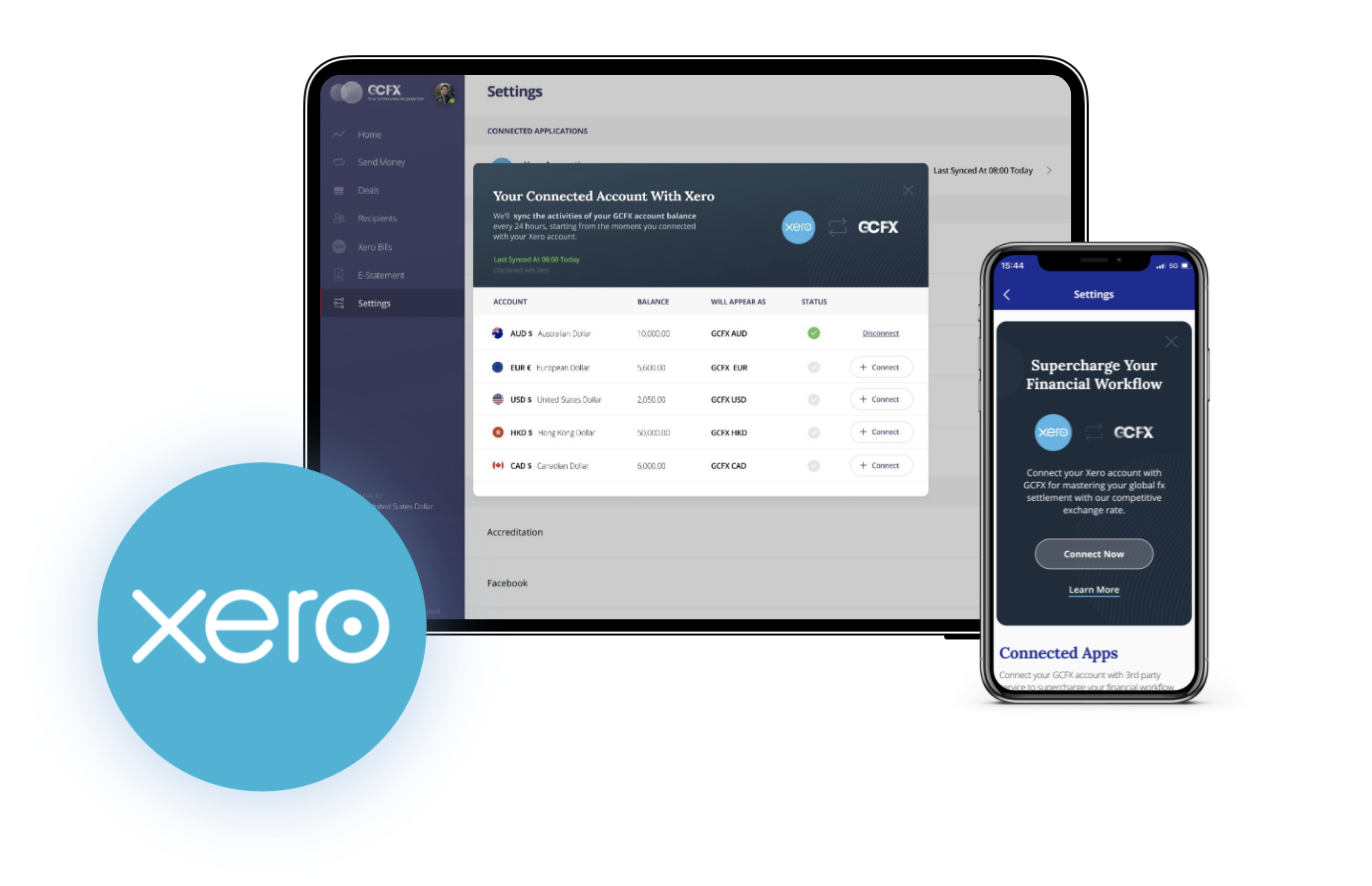 1
Sending FX payments with ease of mind
Pay your international bills via GCFX. Supporting over 40 currency pairs&competitive rates on one platform, catering to different business & geographical needs.
2
Saving your time from tedious data entry
GCFX account data will synchronize to Xero automatically every day. Records are up-to-date for your accountant or bookkeeper to reconcile efficiently.
KEY FEATURES
Activate The Benefits Of Connection
Currently we provide automatic bank feeds & express FX payments on bills for our business customers when connecting their Xero account in GCFX.
Connect Now

Available Globally
Automatic Bank Feeds
Connect or create GCFX multi-currency bank accounts on Xero to start with. Send money via GCFX accounts. Connect or disconnect at anytime.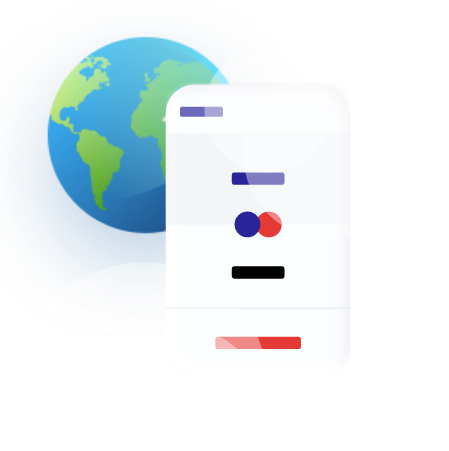 Available In Australia
Express FX Payments On Bills
GCFX captures foreign currency bills from Xero for you. Manage your payment instructions by currencies, recipients, or due dates. Launching in other countries soon.
CONNECT WITH YOUR GCFX BUSINESS ACCOUNT
Getting Started
Xero integration is available to our commercial customers with GCFX Business Accounts. Sign up for a GCFX Business Account today if you don't have one.
1
Login to Your GCFX Business Account
Login here mainly with your email address and password, you can enjoy a better exchange rate right away.
2
Connect with Xero
Navigate to the Settings section in GCFX, you can find Xero under the Connected Application section.
3
Connect to GCFX accounts with your Xero Bank Accounts
Connect to GCFX accounts with your Xero Bank Accounts
We are here for you
Support Center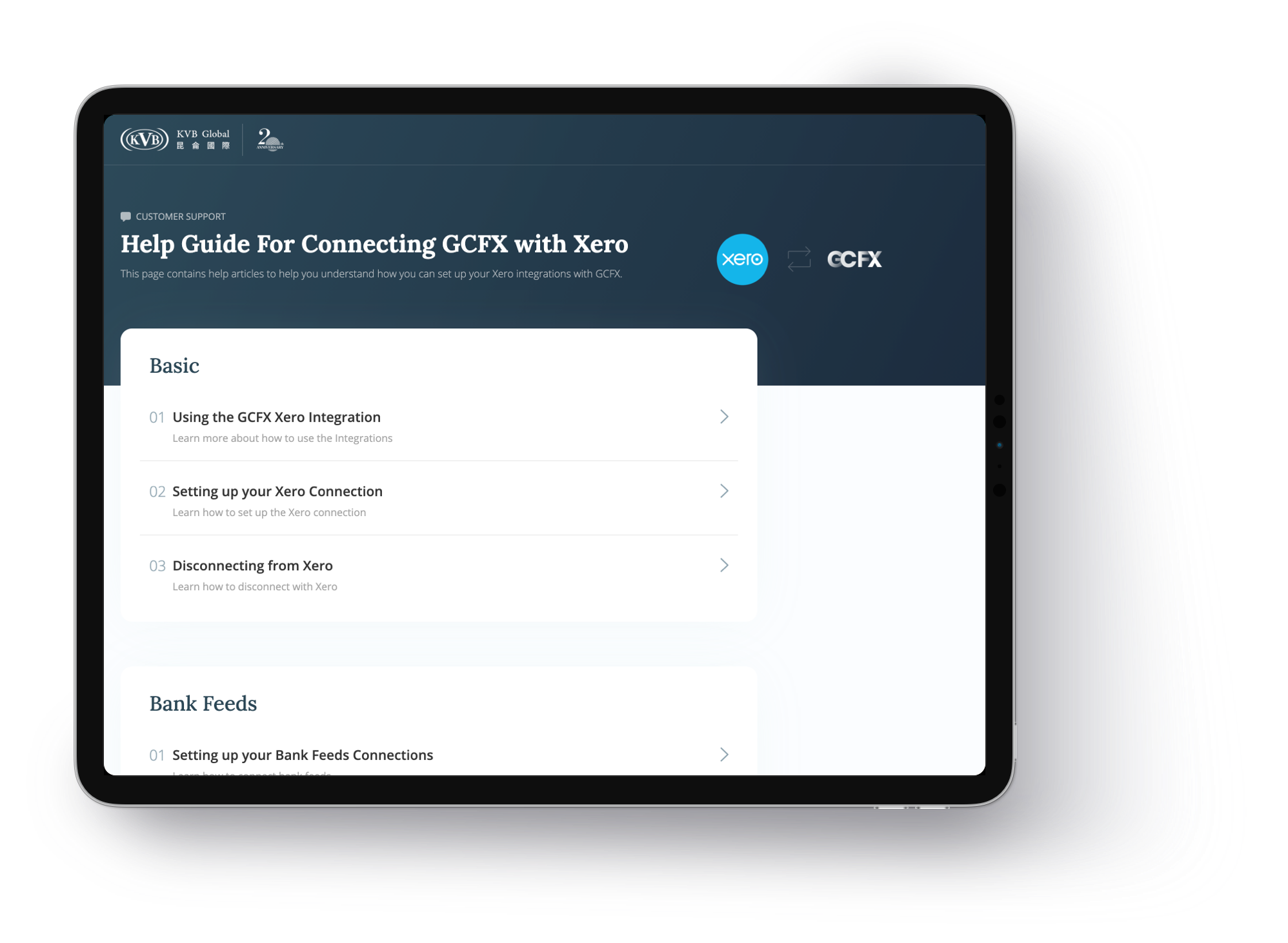 As the company behind GCFX, KVB's customer support team will be available to support you in using our products & connecting with Xero. There are 6 offices around the world to support the services provided by GCFX. They are situated in Hong Kong, Melbourne, Sydney, Auckland, Toronto and Taipei.
We also have a self-service customer support center for Xero Integration. Before using this service we recommend that you check the help articles first as they may provide the answer to your question.
Visit Support Center
We are here for you
Our Satisfied Customers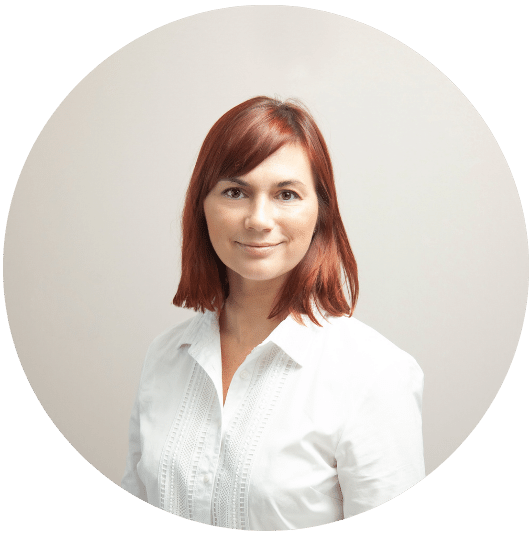 We were struggling to find a reliable partner who can do cross-border payments that was predictable in timing, and offered good conditions for us in terms of exchange rates and service fees. We were very lucky to find you guys.
Veronika Sytina,
Director of United Sourcing Services Limited
View Interview Video
Learn MOre
About The Services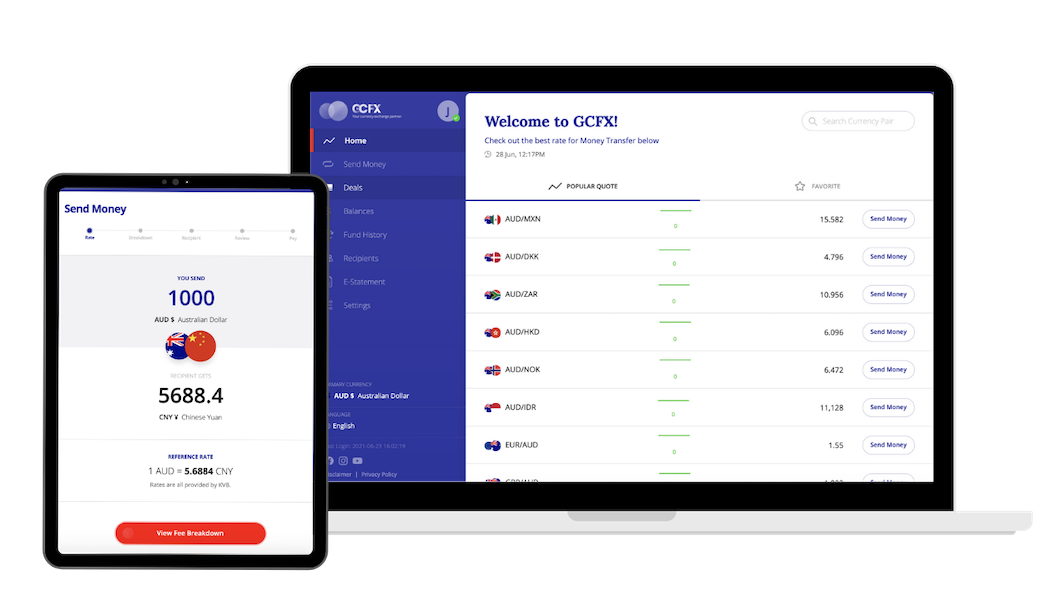 GCFX
GCFX is an online money exchange service provided by KVB. From personal to business use, we will be here whenever you need us. We support FX needs of different uses such as:
KVB is a licensed service provider so your money is always secure.Please find the details of our licensed companies here.
XERO
Xero is world-leading online accounting software built for small business.
Get a real-time view of your cashflow. Log in anytime, anywhere on your Mac, PC, tablet of phone to get a real-time view of your cash flow. It's small business accounting software that's simple, smart and occasionally magical.

Run your business on the go. Use our mobile app to reconcile, send invoices, or create expense claims - from anywhere.

Get paid faster with online invoicing. Send online invoices to your customers - and get updated when they're opened.

Reconcile in seconds. Xero imports and categorises your latest bank transactions. Just click ok to reconcile.

Find out more or try Xero Accounting Software for free.
OUR SOLUTIONS
Explore Our FX Services
KVB helps businesses from all walks of life, from business payout to overseas property investment. We provide competitive FX rates for our business clients in order to help their global settlement business.